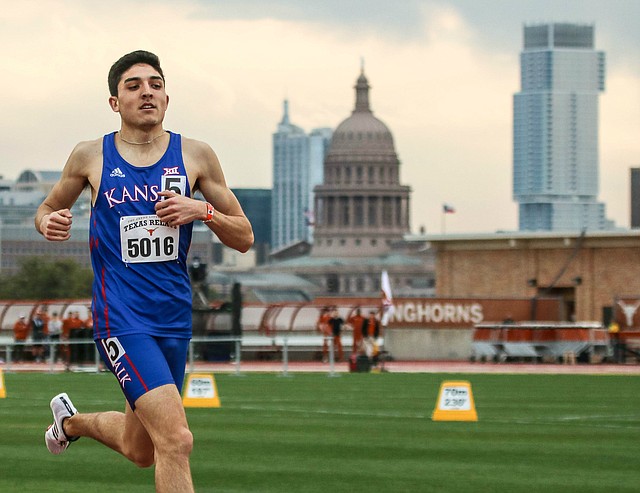 Kansas runner Bryce Hoppel became one of the country's elite performers in the 800-meter dash during his junior season.
Stories this photo appears in:

A two-time NCAA Champion with the University of Kansas track program, Bryce Hoppel announced on Saturday he has signed a professional contract to represent Adidas.

It was a weekend filled with some good and bad news for Kansas standout Bryce Hoppel at the 2019 Toyota USATF Outdoor Track & Field Championships at Drake Stadium.

University of Kansas runner Bryce Hoppel headed to Austin, Texas, on Monday fixed on capping his incredible junior season in the only fashion that seemed suitable, by winning the 800-meter dash yet again so he could return to Lawrence with another national championship. Friday night at Mike A. Myers Stadium, Hoppel achieved his season-long goal, while also maintaining his season-long unbeaten mark in individual races.
By J-W staff report
June 7, 2019 9:04 p.m.