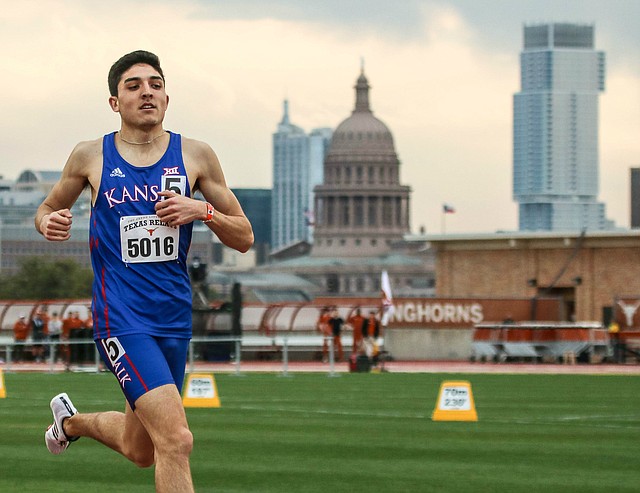 Kansas junior Bryce Hoppel running in the 800-meter during the Texas Relays on March 28 at Mike A. Myers Stadium in Austin, Texas. Hoppel takes a 17-race winning streak into the NCAA Outdoor Track & Field Championships.
Stories this photo appears in:

The Kansas track and field team is losing a sensational standout. In a letter to the fans, which was posted via Kansas Athletics Tuesday night, Bryce Hoppel announced he had decided to forgo his senior season to pursue his dream of running professionally.

Habitually victorious on the track, particularly in his signature event, the 800-meter dash, University of Kansas junior runner Bryce Hoppel hasn't finished a prelim or final in any place but first in each of his previous 17 tries. By Benton Smith