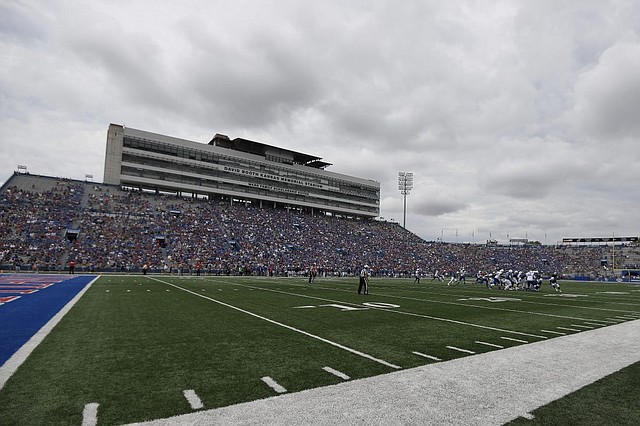 Overall view during the game against Indiana State Saturday afternoon at David Booth Kansas Memorial Stadium on Aug. 31, 2019.
Stories this photo appears in:

Kansas Athletics Inc. is conducting an online survey to gauge fan interest in attending KU sporting events in the fall and beyond. By Matt Tait

The Kansas football program solidified plans to add Fresno State to its nonconference schedule for multiple years — eventually.

Waving flags that read "Rock Chalk Jayhawk" and "LFK." A full student section. One fan even had a plunger on his head. Braden Shaw
By Braden Shaw
September 2, 2019 8:18 a.m.