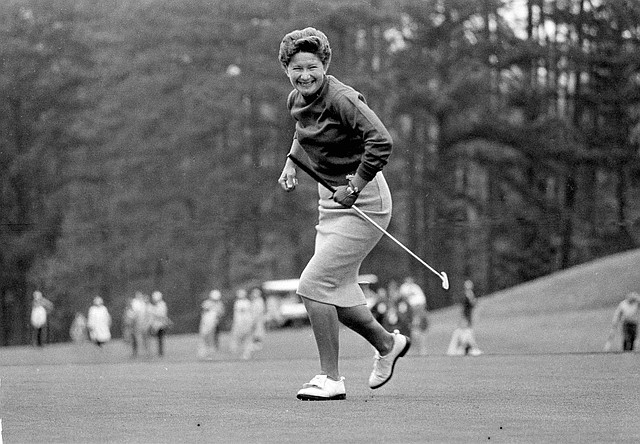 Marilynn Smith watches her ball hang on rim of cup, stomps the ground as ball finally drops, at Augusta, Ga., during the Women's Titleholders Golf Tourney, April 27, 1964. (AP Photo/Horace Cort)
Stories this photo appears in:

Marilynn Smith, one of the 13 founders of the LPGA Tour whose 21 victories, two majors and endless support of her tour led to her induction into the World Golf Hall of Fame, died Tuesday. She was 89.