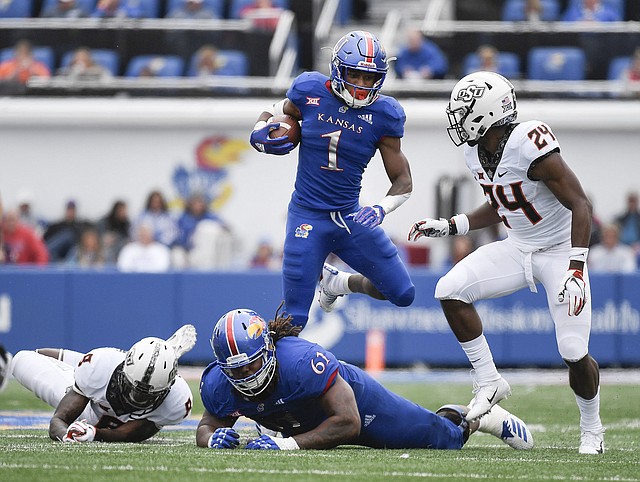 Kansas running back Pooka Williams Jr. jumps over a teammate to gain more yards against Oklahoma State on Saturday, Sept. 29, 2018.
Stories this photo appears in:

Kansas has the better basketball program, Kansas State the superior football team. It's been that way nearly every year for more than a quarter of a century.

Next season will feature 2 bye weeks
What exactly the Kansas football team's lineups and coaching staff will look like by the time the 2019 season gets here is anyone's guess at this point. As of Thursday, though, with the Big 12 unveiling next year's football schedule, we now all know the dates on which the Jayhawks will be playing on the forthcoming calendar. By Benton Smith

Another strong showing by running back Pooka Williams landed the University of Kansas freshman his second weekly Big 12 award in four games. By Benton Smith