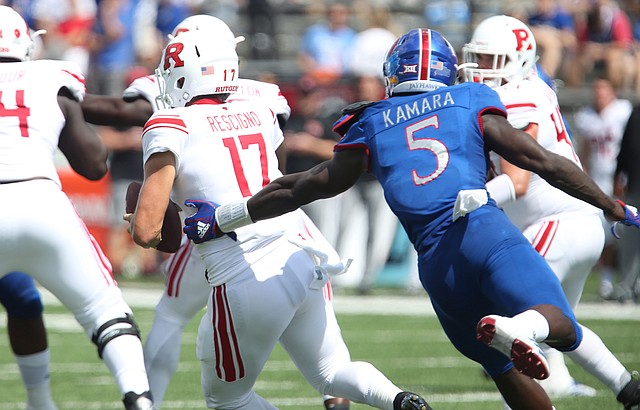 Kansas defensive end Azur Kamara (5) tries to get a hand on Rutgers quarterback Giovanni Rescigno (17) during the third quarter on Saturday, Sept. 15, 2018 at Memorial Stadium.
Stories this photo appears in:

Before taking up football, Azur Kamara's dream was to return to Ivory Coast to become a soccer player for the national team. He said when he walked onto the field for his first high school football practice, he didn't have the first clue how to watch the sport, much less play it.