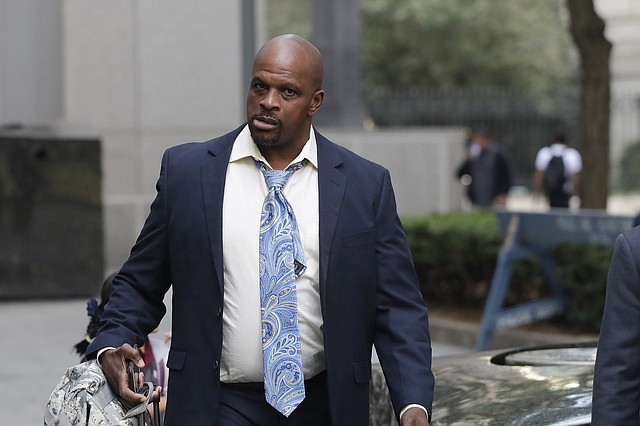 Brian Bowen Sr. arrives at federal court, Thursday, Oct. 4, 2018, in New York. When Brian Bowen Jr., one of America's brightest high school basketball stars, announced in June 2017 that he would attend the University of Louisville, a school that had not been on anyone's radar as his possible destination, sportswriters called it a coup that "came out of nowhere." In a trial that began Monday, federal prosecutors will argue that the signing wasn't luck at all but the result of a payoff to Bowen's father. (AP Photo/Mark Lennihan)
Stories this photo appears in:

The father of a blue-chip college basketball recruit testified Tuesday that an assistant coach at the University of Louisville gave him a secret payment of $1,300 as part of a deal to get the son to sign with the school.

The father of a top college basketball prospect has testified that his son was offered thousands of dollars to play at several major programs.
By Tom Hays/Associated Press
October 4, 2018 5:34 p.m.