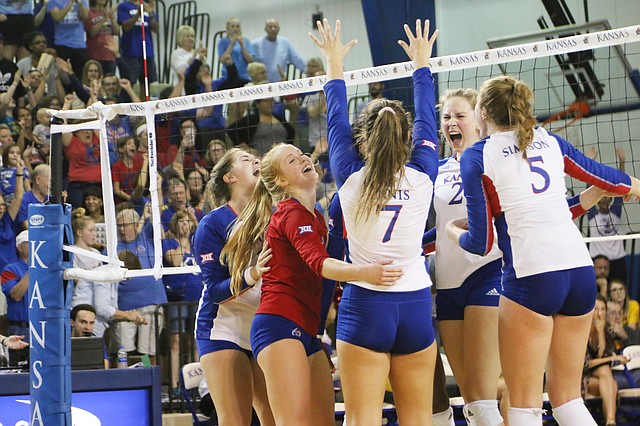 Kansas celebrates a match win after against West Virginia Wednesday night. The Jayhawks rallied back down two sets to earn a 3-2 win over the Mountaineers.
Stories this photo appears in:

After being within 2 points of being swept, the University of Kansas volleyball team responded with a 43-16 scoring run to dominate in a 3-2 (22-25, 22-25, 25-23, 25-9, 15-7) win over West Virginia Wednesday night. In the fifth set, when Kansas was within 2 points of victory itself, "Grove St. Party" by Waka Flocka Flame boomed over the loudspeakers, Horejsi Family Athletics Center was just getting ready to burst out in excitement and junior outside hitter Jada Burse was only starting the party on the bench.