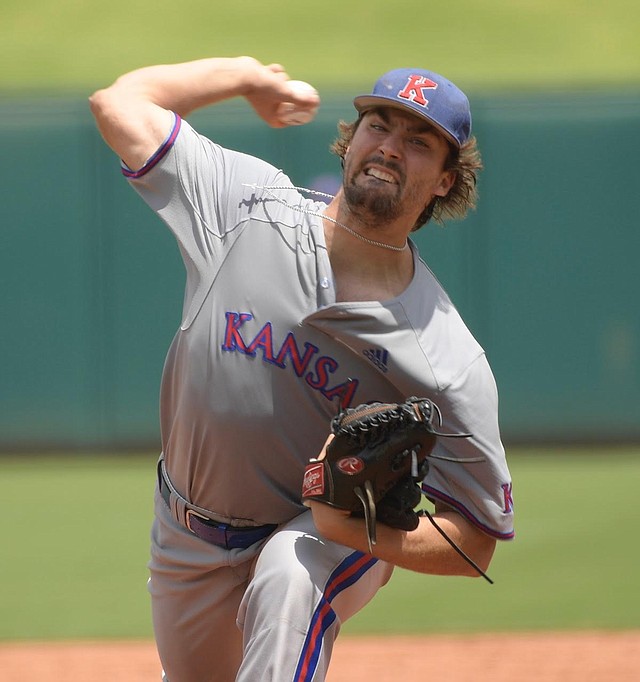 Kansas pitcher Jackson Goddard in action Wednesday, May 23, 2018, during a Big 12 tournament matchup between KU and top-seeded Texas. Kansas won the game, 3-2. (Photo by Jeff Jacobsen/Kansas Athletics)
Stories this photo appears in:

For college baseball players, it's not the first impression that lasts the longest, it's the last one.

Oklahoma City — When a No. 8 seed defeats the regular-season champion in any conference tournament it's called an upset. Yet, it doesn't really feel like one when Kansas, the No. 8 seed, sends one of its co-aces to the mound.