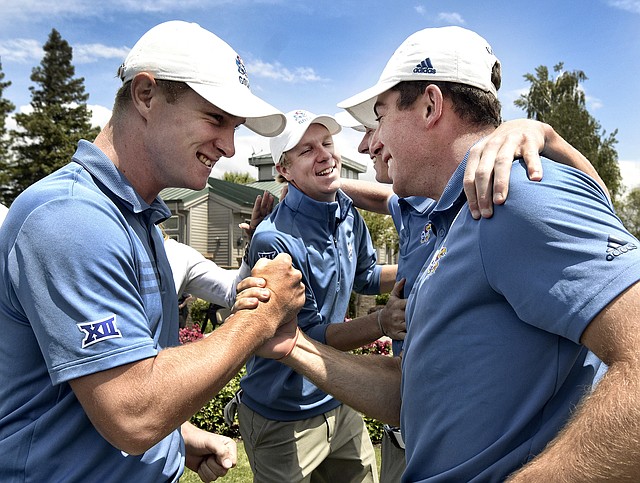 Charlie Hillier shakes Daniel Hudson's hand in the foreground and Daniel Hudson pats Harry Hillier on chest in background as Kansas golfers celebrate winning the Pacific Regional to advance to the national finals for the first time since 2000. (Photo courtesy of Kansas Athletics)
Stories this photo appears in:

The five Kansas golfers competing at the Pacific Regional wondered why assistant coach Chris Wilson and wife Heather weren't at the team dinner on the eve of Wednesday's final round, so head coach Jamie Bermel summoned the composure to do what he had to do and told them the truth. It wasn't easy.