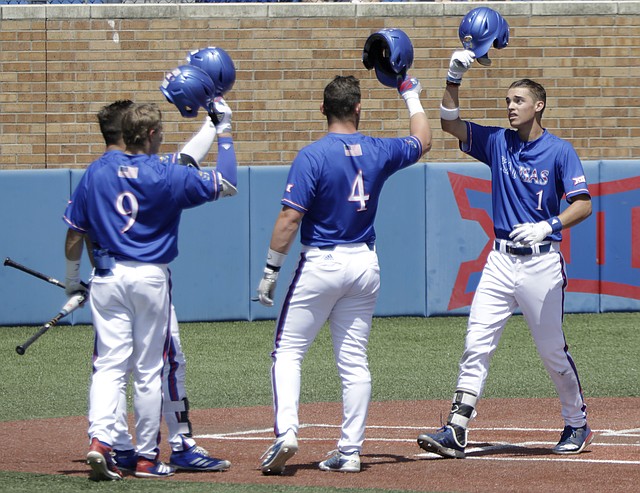 Kansas sophomore Benjamin Sems, right, is greeted at home plate by Owen Taylor (4), center, and James Cosentino (9) left, after Sems hit a home run in the 5th inning to give KU a 2-1 lead against West Virginia, Sunday at Hoglund Ballpark. The Jayhawks won the game 5-2 with additional home runs from both Cosentino and Taylor.
Stories this photo appears in:

The Kansas baseball team will fly to Taiwan next week to compete on the diamond. On Friday, the International University Sports Federation finalized the sixth World University Baseball Championship, which includes the Jayhawks, who will represent the United States. Kansas begins competition against Hong Kong on Thursday, July 5.

Taylor Turski called his start against West Virginia on Sunday the best performance on the mound this season, and it couldn't have come at a better time for the Kansas baseball team.