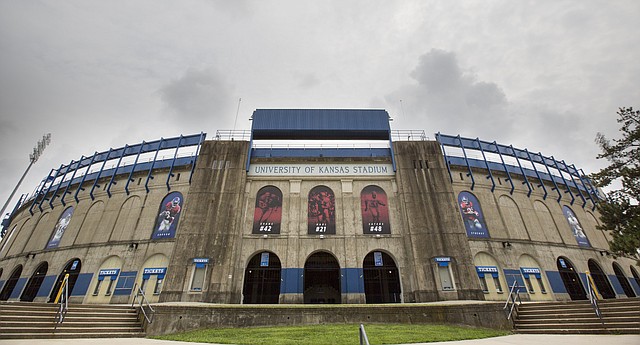 The University of Kansas' Memorial Stadium is pictured on Monday, Aug. 7, 2017.
Stories this photo appears in:

All right, all right, all right. I know what you're thinking. And I'm here to tell you to stop. Look, I don't blame you if you roll your eyes and quietly think to yourself, 'Here we go again,' every time Kansas lands a commitment from a transfer quarterback. Hey, you might be right. By Matt Tait

Part of Kansas football and its falling fortunes involves a math problem. The key number in the equation is about $6 million. A Journal-World review of Kansas Athletics Inc. finances found that KU needs to sell about $6 million in additional tickets per year just to get the program back to the brief glory days it had nearly a decade ago in the Mark Mangino era.