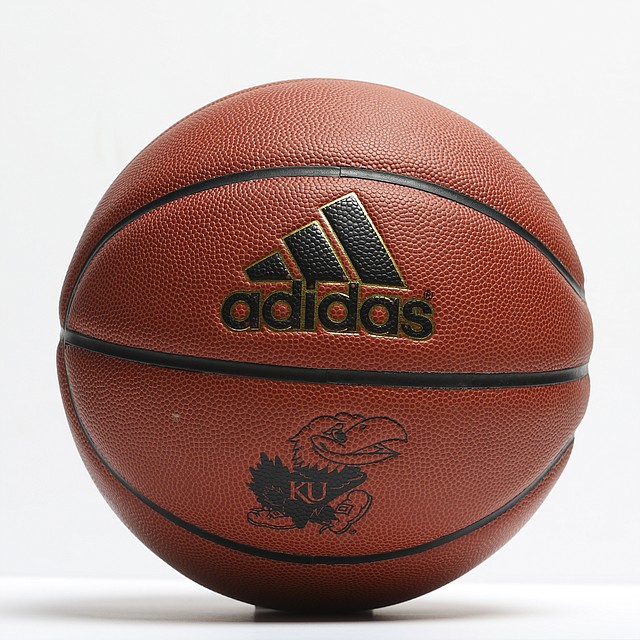 A University of Kansas-branded Adidas basketball is pictured in March 2018.
Stories this photo appears in:

As former Adidas executives face a federal jury, KU continues to delay the release of documents that could shed light on the university's financial relationship with the now controversial apparel company.

The University of Kansas has seemingly increased its financial partnership with Adidas at the same time the apparel company finds itself at the center of a federal trial alleging crooked basketball recruiting practices.

An AAU basketball director from Massachusetts accused of working with Adidas officials to bribe family members of prospects and direct them to specific college basketball programs, including Kansas, has pleaded guilty and agreed to cooperate with investigators.
By J-W staff report
April 27, 2018 9:06 p.m.