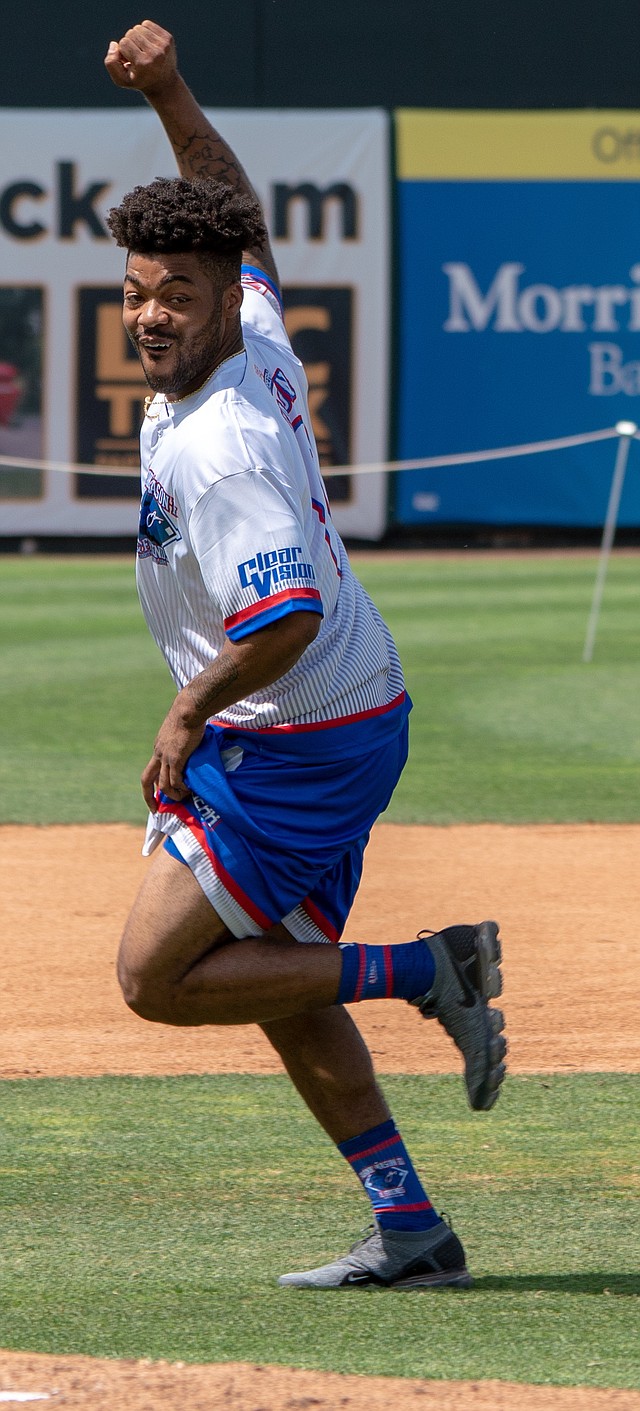 Frank Mason celebrates a home run during the charity softball game at Community America Ballpark Saturday. Mason played in 52 games, including two starts, during his rookie season with the Kings.
Stories this photo appears in:

Moments before the first pitch was even thrown, Frank Mason was hopeful that his charity softball game could become an annual event. Mason, who played for the University of Kansas between 2013-17, will forever be attached to the area. And that is why the first charity event he coordinated — since getting drafted by the Sacramento Kings in 2017 — was held at a place close to Lawrence.