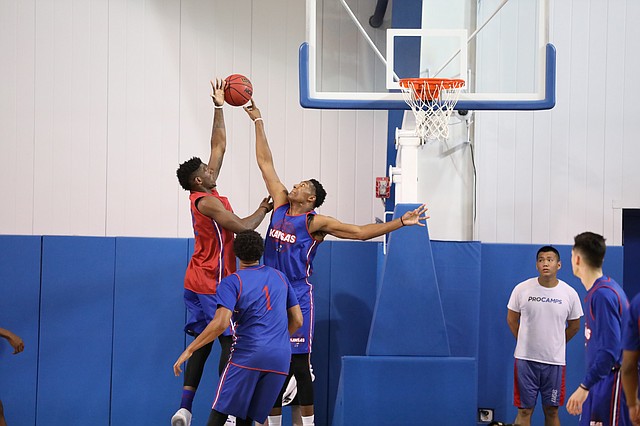 Blue Team center David McCormack blocks a shot from Red Team forward Silvio De Sousa (22) during a scrimmage on Tuesday, June 5, 2018, at the Horejsi Athletic Center.
Stories this photo appears in:

Here's how the popular storyline goes for Kansas and its perennial powerhouse basketball program: After a two-year, personnel-driven shift from a lineup with two post players to just one big man, Hall of Fame basketball coach Bill Self will return to his comfort zone and send two big men onto the court again.

I always tamp down my expectations when taking a first look at a young big man playing basketball. And then there was Tuesday afternoon's scrimmage at Horejsi, home of the Bill Self basketball camp.