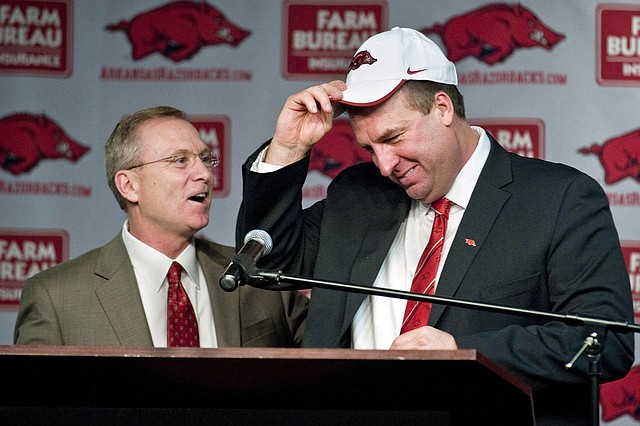 In this Dec. 5, 2012, file photo, Arkansas athletic director Jeff Long, left, presents Bret Bielema with a cap as Bielema is introduced as the school's new head coach during an NCAA college football news conference in Fayetteville, Ark. Kansas named Long its new A.D. on July 5, 2018. (AP Photo/April L. Brown, File)
Stories this photo appears in:

Fundraising, facilities upgrades, running a department in a cost-efficient, classy manner, compliance, hiring coaches in non-revenue sports, those all are important aspects of any athletic director's job.

Kudos to the Kansas athletic department for not pretending David Beaty is anything but a lame-duck football coach who at the longest will last through the 2018 season.