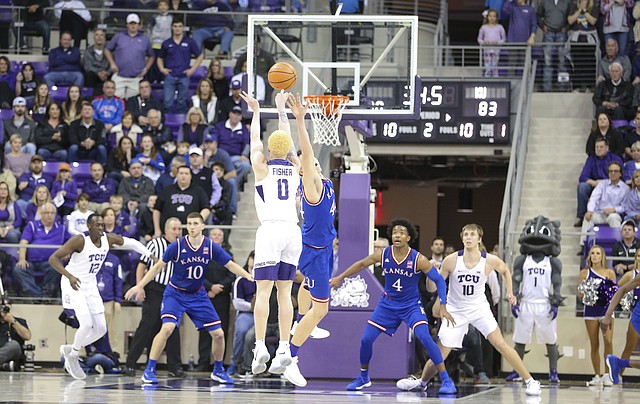 Kansas forward Mitch Lightfoot (44) tips a three from TCU guard Jaylen Fisher (0) with seconds left in regulation, Saturday, Jan. 6, 2018 at Schollmaier Arena.
Stories this photo appears in:

Well-run plays and clutch shots from thrilling games tend to echo the longest and loudest. Yet, as Kansas has shown in winning most of its cliffhangers this season, sound defense plays just as big a role.

Mitch Lightfoot doesn't always look as if he belongs playing minutes that matter for perennial national college basketball powerhouse Kansas. Against bigger bodies he sometimes looks too small, too weak. Too often he has the look of a playing-out-of-position backup center. And then there was Saturday night in Schollmaier Arena. By Tom Keegan