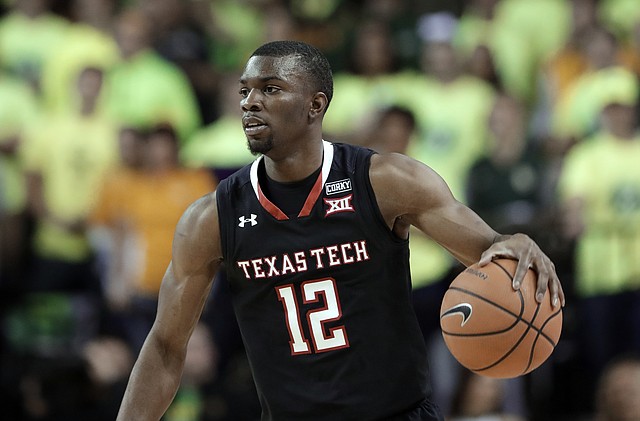 Texas Tech guard Keenan Evans (12) handles the ball during an NCAA basketball game against Baylor on Saturday, Feb. 17, 2018, in Waco, Texas. (AP Photo/Tony Gutierrez)
Stories this photo appears in:

Texas Tech point guard Keenan Evans is not Superman. But there does appear to be a direct link between him and saving the day for the sixth-ranked Red Raiders.