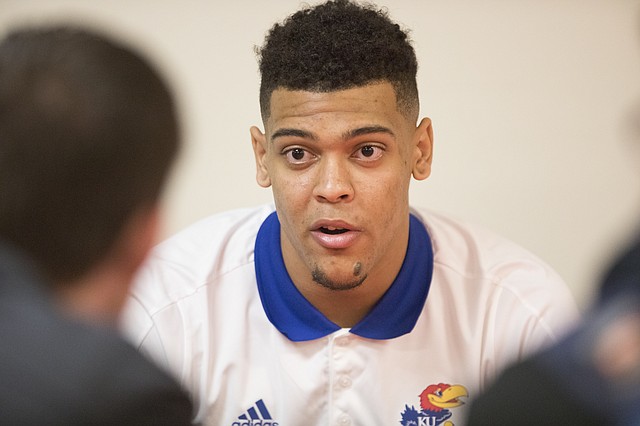 Kansas quarterback Miles Kendrick takes questions from media members following head coach David Beaty's National Signing Day press conference on Wednesday, Feb. 7, 2018 at the Anderson Family Football Complex.
Stories this photo appears in:

His freshman regular season already in his rear-view mirror this past fall at College of San Mateo, Miles Kendrick hadn't ruled out finding a four-year football program to call his new home before his sophomore year. But time was running out. Weeks removed from thinking another semester, perhaps even a full sophomore season, at San Mateo awaited him, Kendrick signed with KU in January and moved to Lawrence to get to work. By Benton Smith

Kansas sophomore signee Miles Kendrick doesn't look at a tall quarterback through green-tinted glasses of envy. He's more likely to look at him and wonder how much better Stretch might be if only had the advantage of being shorter than the prototypical passer.