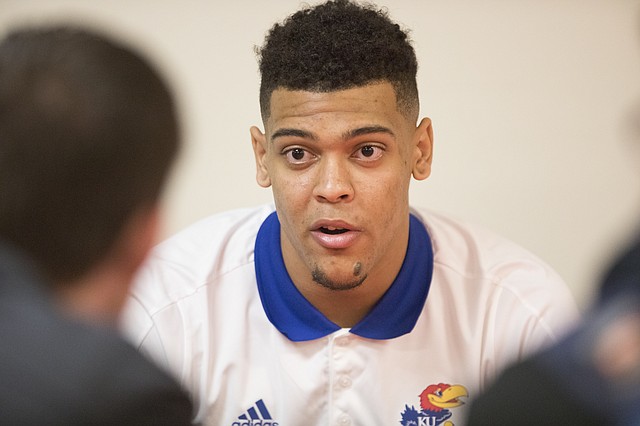 Kansas quarterback Miles Kendrick takes questions from media members following head coach David Beaty's National Signing Day press conference on Wednesday, Feb. 7, 2018 at the Anderson Family Football Complex.
Stories this photo appears in:

Kansas sophomore signee Miles Kendrick doesn't look at a tall quarterback through green-tinted glasses of envy. He's more likely to look at him and wonder how much better Stretch might be if only had the advantage of being shorter than the prototypical passer.