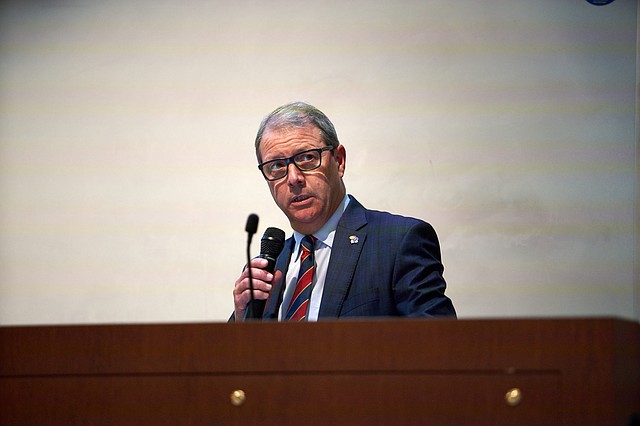 University of Kansas Chancellor Douglas Girod speaks during a KU forum about budget cuts at Eaton Hall in this Monday, Aug. 27, 2018, file photo.
Stories this photo appears in:

The University of Kansas Athletics program is prepared to receive allegations of rules violations from the NCAA, but so far the university has not received anything from the organization, KU Chancellor Douglas Girod said Friday.

On Oct. 16 federal court proceedings revealed a University of Kansas basketball coach discussed on a wiretapped phone conversation a high-profile recruit and potential cash payments that could get him to come to KU.