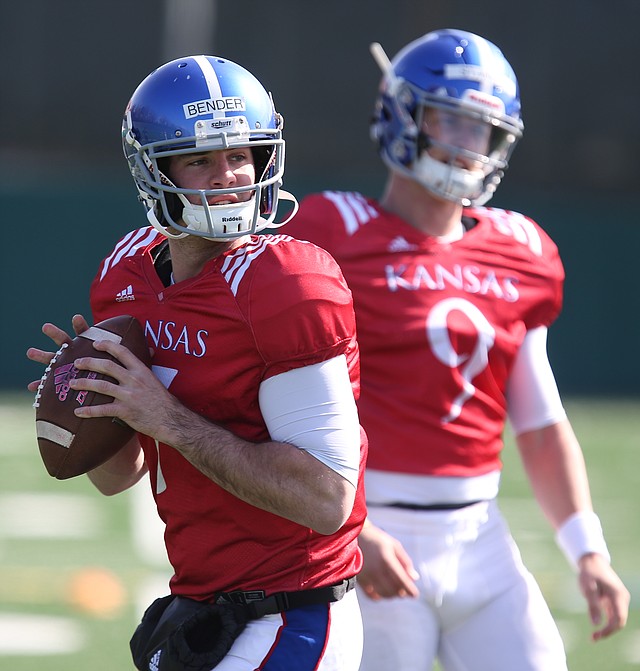 Kansas quarterback Peyton Bender (7) drops back to pass during practice on Wednesday, April 4, 2018, as Carter Stanley (9) observes.
Stories this photo appears in:
Carter Stanley's name plate was on an empty table in the front of the Gridiron Room, where select Kansas football players do media interviews every Tuesday afternoon. The empty table reserved for Peyton Bender was tucked in the left corner of the room.
Every time Kansas quarterbacks arrive at Anderson Family Football Complex for their position group meeting the day following a spring practice, they are greeted with a sheet of paper. While each displayed digit carries significance regarding a QB's play, the figures that grab head coach David Beaty's attention quickest deal with completion percentages. By Benton Smith
2 incumbents, 1 transfer vying for No. 1
With nearly five months left between now and the season opener, Kansas football coach David Beaty is nowhere near naming a starting quarterback. Now five practices into their spring schedule, Beaty said the Jayhawks' offense remains in the installation stage and he doesn't "want to put the cart before the horse" in terms of the QB competition. By Benton Smith