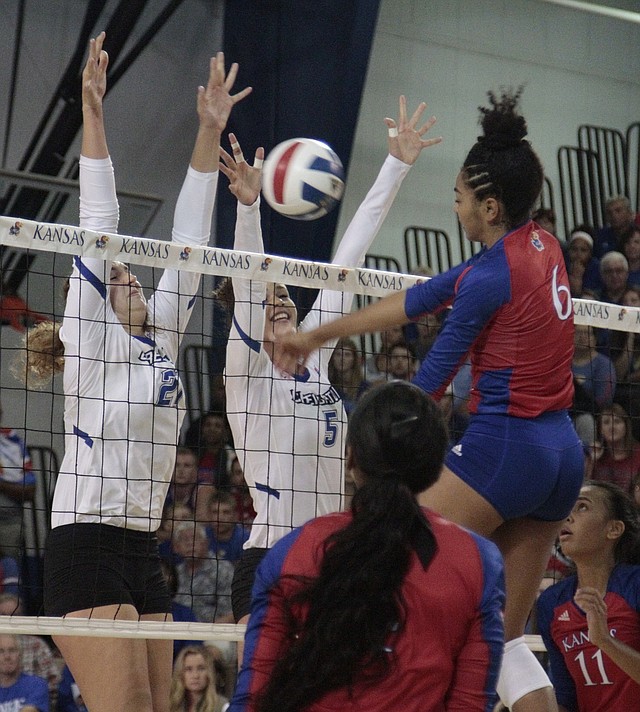 Kansas sophomore Zoe Hill hits the ball into Creighton's block, which was set by freshman Naomi Hickman (21, a Free State alumna) and junior Jaali Winters (5), in the second set of the Jayhawks' 25-20, 25-16, 29-27 loss to the Bluejays on Saturday in the Horejsi Family Athletics Center.
Stories this photo appears in:

After picking up wins over nationally-ranked opponents in No. 13 Kentucky and No. 17 Purdue earlier in the week, the No. 7 Kansas volleyball team had plenty of confidence that it could exact some revenge No. 9 Creighton to round out the Kansas Invitational on Saturday at the Horejsi Family Athletics Center. KU hadn't lost since dropping a five-set thriller to the Bluejays in the second round of the NCAA tournament at Horejsi, but Creighton continued to be a thorn in the Jayhawks' side on Saturday by coming away with a sweep, 25-20, 25-16, 29-27.