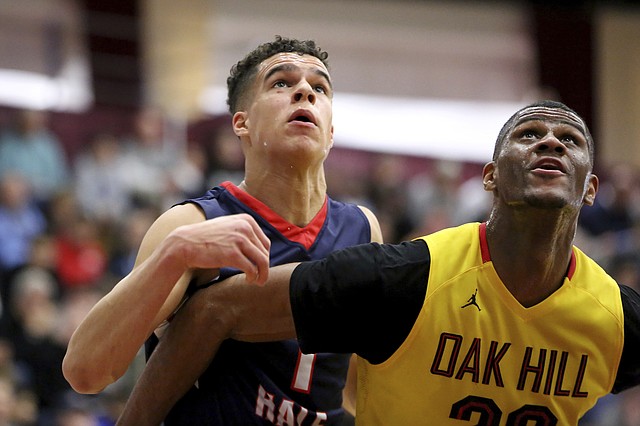 Nathan Hale's Michael Porter Jr. (1) battles for position against Oak Hill Academy's Billy Preston (23) during a high school basketball game at the 2017 Hoophall Classic on Monday, January 16, 2017, in Springfield, MA. The friends and current Mizzou and KU players, respectively, will meet on the court Sunday, Oct. 22, 2017, for the Showdown For Relief scrimmage between the teams at Sprint Center.
Stories this photo appears in:

Don't look for the animus that might percolate in the Sprint Center seats Sunday during the Sunday's Border War exhibition basketball game to be duplicated on the court.