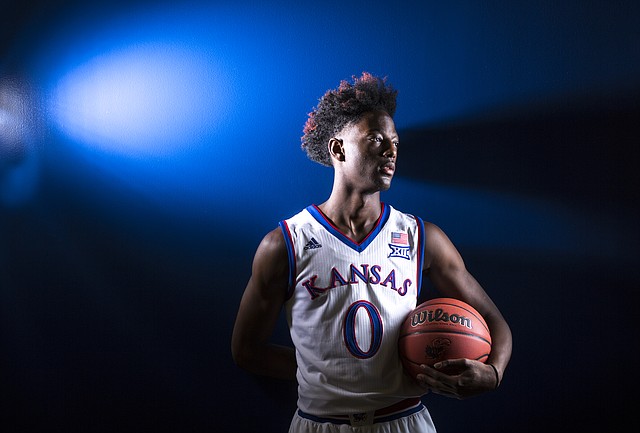 Kansas guard Marcus Garrett
Stories this photo appears in:

Monday was a feet-shuffling, legs-turning, lungs-working-overtime kind of morning for the members of the Kansas basketball program, who kicked off another year of Bill Self boot camp at 6 a.m., at the Jayhawks' practice gym. By Matt Tait

Freshman Marcus Garrett doesn't come across as someone who places a premium on prestige. My guess is he didn't come to Kansas because of all the glitz that comes with playing for a blue blood. He came to Kansas because he wanted to become a better basketball player.

The words of his former boss have echoed through the years for Dallas Skyline High basketball coach Paul Graham. So when Marcus Garrett was a freshman at Skyline and one of his teachers informed Graham that he was "being silly, standing up, disrupting the class," the coach told the student he had better stop if he wanted to continue to play basketball. By Tom Keegan