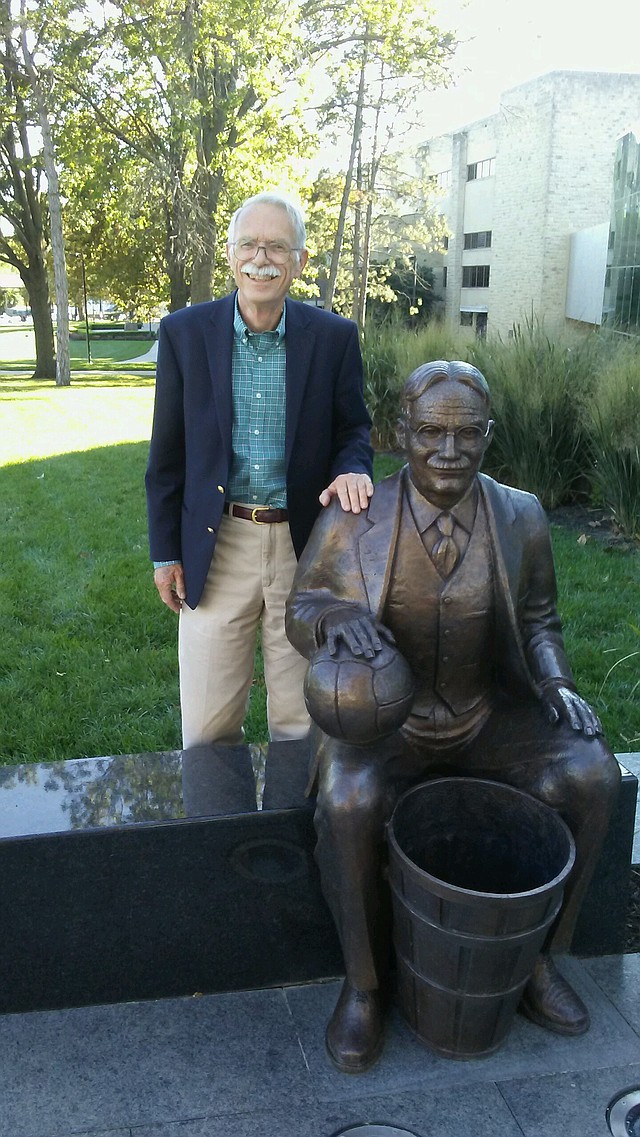 Jim Naismith, 81, of Corpus Christi, Texas, stands with a statue of his grandfather, Dr. James Naismith, outside of the DeBruce Center near Allen Fieldhouse during a recent visit to Lawrence. Although his grandfather passed away when he was just 3 years old, Jim Naismith has spent much of his life learning as much as possible about the man who invented the game of basketball in the late 1800s.
Stories this photo appears in:

One of six consecutive James Naismiths in the family's lineage, including his own son, grandson and great-grandson, Jim Naismith has spent a large portion of his life seeking to learn more about his grandfather. As Kansas basketball tips off its 120th season at 8 p.m. tonight against Tennessee State at Allen Fieldhouse — KU's first game was played Feb. 3, 1899, with Naismith himself coaching on the sideline — he'll be watching from his home in Texas.