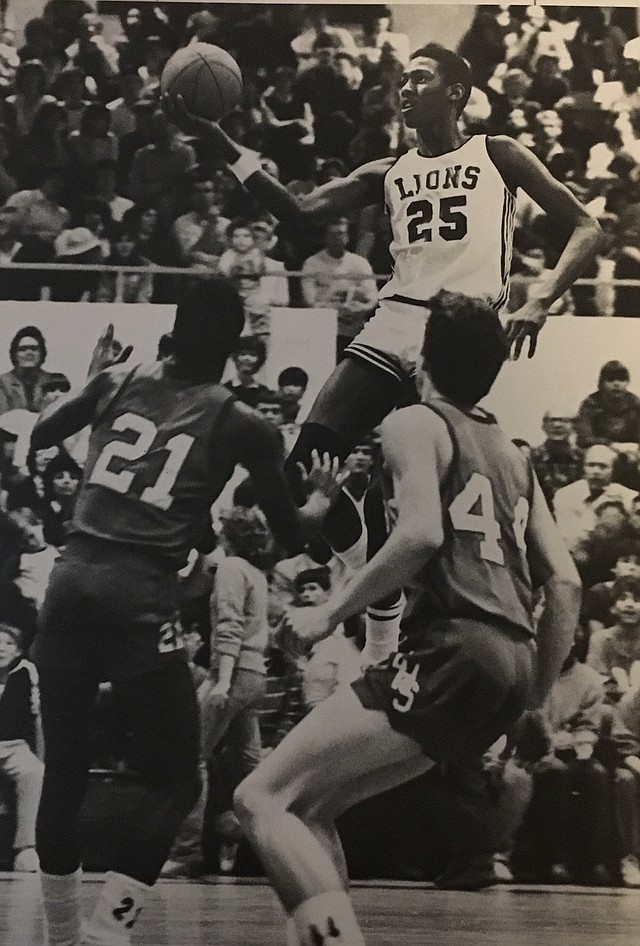 Danny Manning soars above the competition during Lawrence High days.
Stories this photo appears in:

Kansas basketball coach Bill Self understandably was delighted to welcome not one, but two talented Lawson brothers into the program from native Memphis. Try to imagine the extent of euphoria a high school coach would experience if he could do the same and welcome a pair of Lawson brothers into his basketball program.