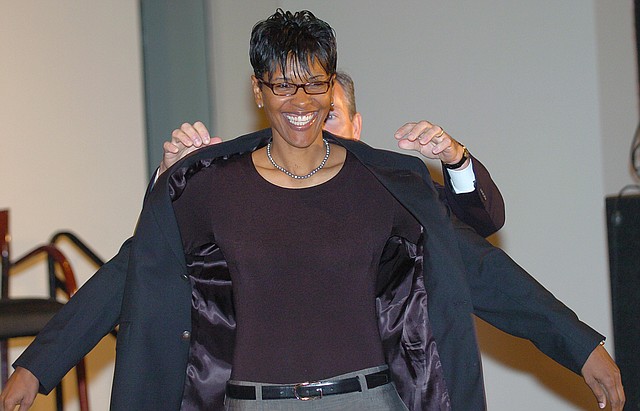 Lynette Woodard smiles as John L. Doleve, president and CEO of the Basketball Hall of Fame helps her put on her Hall of Fame jacket at a news conferernce at the Hall of Fame in Springfield, Mass., Friday, Sept. 10, 2004. Woodard is an Olympic gold medalist and the first woman to play for the Harlem Globetrotters. (AP Photo/Bob Child)
Stories this photo appears in:

Lynette Woodard, the leading scorer in Div. I college basketball history, is well aware of Danny Manning's coach success and is not the least bit surprised by it.