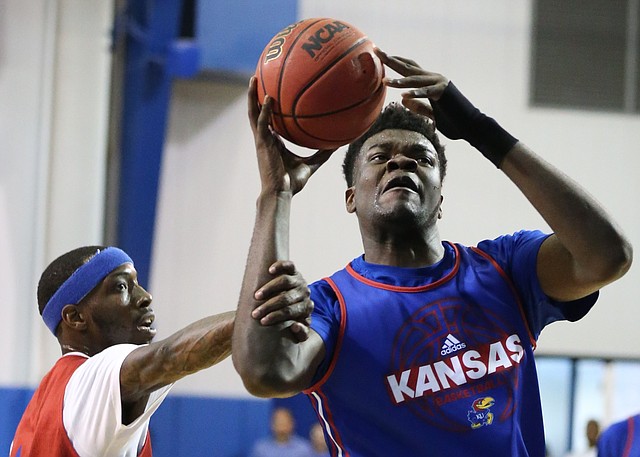 Blue Team center Udoka Azubuike is fouled by Red Team guard Tyshawn Taylor during a scrimmage on Wednesday, June 7, 2017 at the Horejsi Family Athletics Center.
Stories this photo appears in:

As well as he did in so many other areas in a pair of exhibition games in Rome, center Udoka Azubuike did nothing to quiet concerns about the gaping hole in his game: He can't shoot free throws. If he doesn't become significantly better, he leaves himself open to opponents employing a Hack-A-Dok strategy against him on a regular basis.

It takes a big, big man to make Darnell Jackson look small by comparison but Udoka Azubuike did it in Wednesday's camp scrimmage.