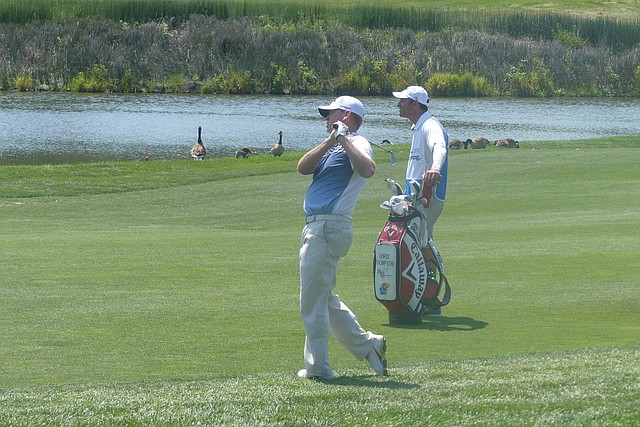 Chris Thompson and caddie Brad Ziegler watch Thompson's second shot on-par 5 No. 7 at Indian Creek in Omaha in Sunday's final round of the Pinnacle Bank Championship, a web.com tour event. He finished tied for 23rd.
Stories this photo appears in:

Omaha — Same man, same putter, same caddie, same greens. Couldn't miss Saturday, couldn't make one Sunday. It even happens to men so skilled they make their livings playing golf.