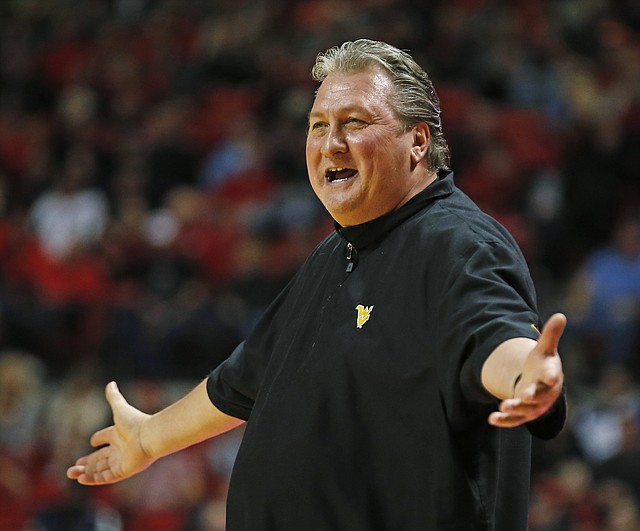 West Virginia coach Bob Huggins yells out after a foul during an NCAA college basketball game against Texas Tech, Tuesday, Jan. 3, 2017, in Lubbock, Texas.
Stories this photo appears in:

Born in Morgantown, W.V., and reared in the small Tuscarawas County town of Midvale, Ohio, Bob Huggins doesn't quite understand why some seem so puzzled at coal miners choosing such a potentially dangerous occupation. It wasn't for him, but he understood the temptation.