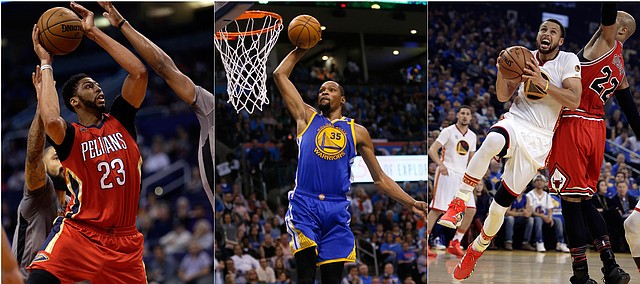 Before they were NBA All-Stars, Anthony Davis (left), Kevin Durant (middle) and Steph Curry are among players who, during their college careers, played against Bill Self's Kansas basketball teams and lost.
Stories this photo appears in:

Bill Self still has not had the pleasure of kicking back with a plate of BBQ and a strawberry soda in front of his TV to watch one of his Kansas players compete in the NBA All-Star Game, although he did coach three-time All-Star Deron Williams at Illinois. As for coaching against players who went on to play in the league's splashy mid-season exhibition, that's another story entirely.