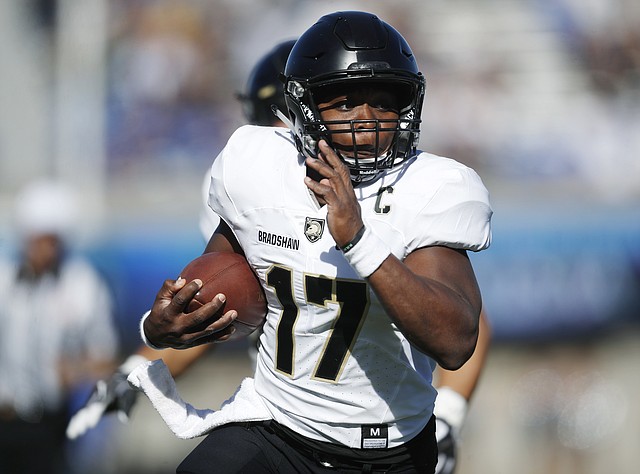 In this Nov. 4, 2017, file photo, Army quarterback Ahmad Bradshaw runs past Air Force defenders for a touchdown in the first half of an NCAA college football game, at Air Force Academy, Colo. The Black Knights (8-3) enter the 118th meeting with Navy on Saturday as a bowl-bound team again, holding a better record than the Midshipmen (6-5) for the first time since 2001. (AP Photo/David Zalubowski)
Stories this photo appears in:

Triple-option teams can afford to play with smaller quarterbacks — they don't have to see over the linemen if they're running most of the time and on the run when passing — slot backs and linemen.