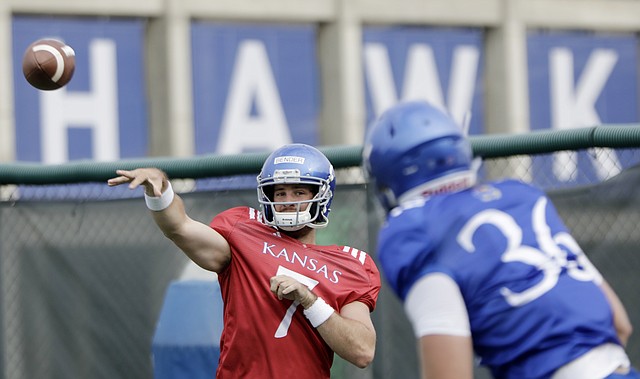 Kansas junior quarterback Peyton Bender fires a pass during a preseason practice on Monday, Aug. 7, 2017.
Stories this photo appears in:
In trying to prevent Southeast Missouri State from finding out the identity of the starting quarterback for Saturday's season-opener, Kansas football coach David Beaty lapsed into double-speak on the Big 12 conference call. That left a significant portion of the fan base wondering if he knows what he's doing at QB, wondering if the Jayhawks are headed for the same old story at the most important position on the field.
In less than two weeks, the Kansas football team will make it's season debut. So it's just a matter of time before the coaches will announce the Jayhawks' starting quarterback, one would assume. By Benton Smith