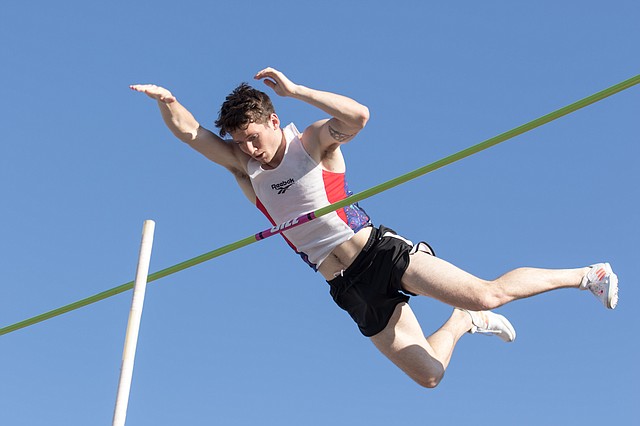 Nick Meyer vaults over the bar in the Kansas Relays' Street Pole Vault event on Thursday. Meyer took first place in the men's event.
Stories this photo appears in:

At the conclusion of the second-annual Kansas Relays Street Pole Vault, Nick Meyer immediately made his way over to a large group of family and friends in the stands.