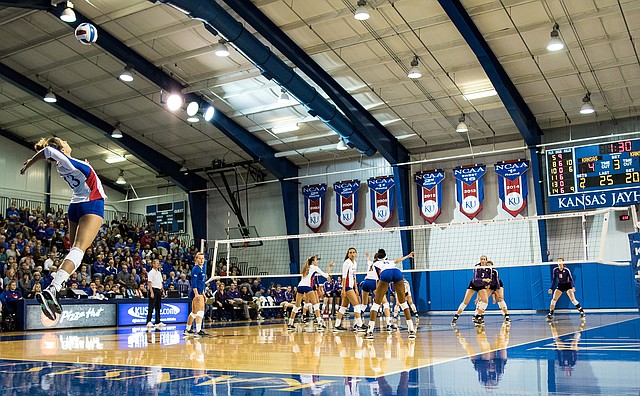 Kansas freshman outside hitter Patricia Montero serves in the third set of the match against Kansas State on Wednesday, Oct. 12, 2016 at Horejsi Center.
Stories this photo appears in:

Kansas volleyball's plans to open a new arena in 2018 have been pushed back a year. By Matt Tait

When Kansas volleyball's Patricia Montero this August suffered a season-ending knee injury for the second time in three years, the sophomore from Puerto Rico didn't think things could get any worse. And then they did. By Matt Tait

The Kansas Board of Regents on Wednesday authorized the University of Kansas to spend $22 million, all from private donations and athletic funds, to upgrade its baseball stadium and volleyball center.
September 20, 2017 6:03 p.m.