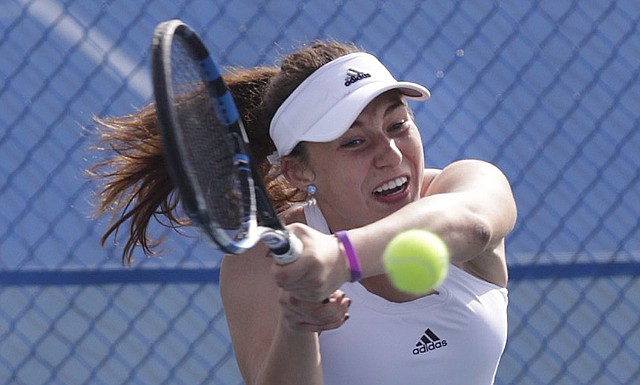 Kansas University freshman Anastasiya Rychagova hits a backhand in the Jayhawks' 4-3 victory over Baylor on Wednesday, March 9, 2016, at the Jayhawk Tennis Center.
Stories this photo appears in:
Kansas University sophomore Smith Hinton won her match at No. 2 singles to break a tie, and the Jayhawks defeated Baylor, 4-3, in Big 12 women's tennis Wednesday at Jayhawk Tennis Center.