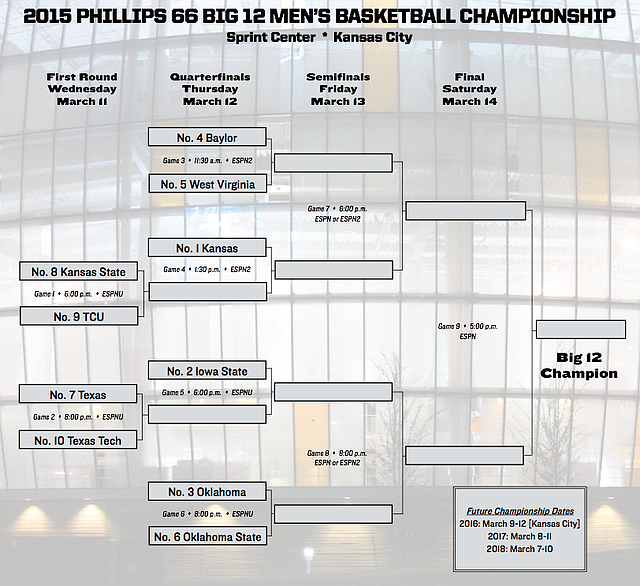 The 2015 Big 12 Men's Basketball Championship bracket
Stories this photo appears in:

Kansas to face K-State-TCU winner on Thursday in K.C.
After finishing the regular season with a buzzer-beater road loss at Oklahoma on Saturday, Kansas University's men's basketball team has five days to prepare for the Big 12 Tournament in Kansas City, Missouri. The undisputed league champions, the Jayhawks (24-7 overall, 13-5 Big 12) will have to wait until Wednesday evening to find out who they will play in the tournament quarterfinals.