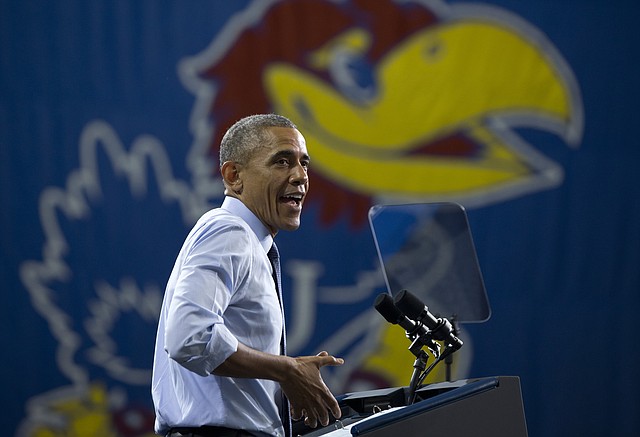 President Barack Obama speaks at the University of Kansas in Lawrence, Kansas, Thursday, Jan. 22, 2015, about the themes in his State of the Union address.
Stories this photo appears in:

Jessie Traylor knew what his outcome would be without having to hear it from a judge. In accordance with the three-strike rule for drug offenders, Traylor would be sentenced to life in prison without the possibility of parole.

Players text Self to say how much they enjoyed 15-minute session with country's leader
President Barack Obama met with the Jayhawk basketball team on Thursday before delivering a speech at Kansas University's Anschutz Sports Pavilion.