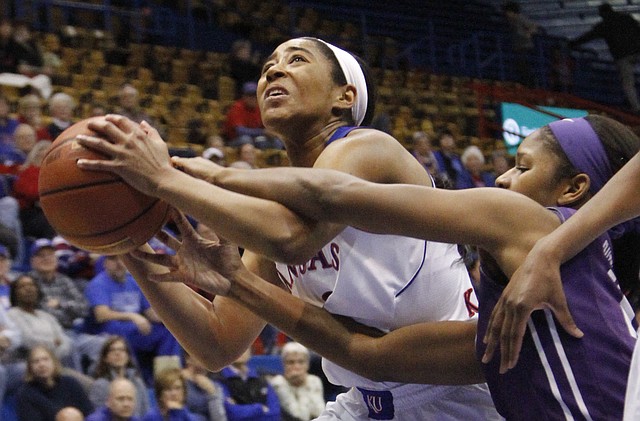 KU's guard Natalie Knight (42) fights off TCU's Jada Butts (15) as Knight goes up for two points.
Stories this photo appears in:

Natalie Knight to remain with KU as graduate manager
Kansas women's basketball coach Brandon Schneider announced Wednesday the additions of Andy Majors (director of player development) and Donease Smith (director of basketball operations) to his coaching staff. Plus, Natalie Knight, a four-year starting guard for the Jayhawks, will remain with the team in the role of graduate student manager.

It's only been four games, so it might not quite be time to panic, but with third-ranked Baylor coming to Allen Fieldhouse on Saturday and the Kansas University women's basketball team still searching for its first Big 12 Conference victory of the season, the Jayhawks are starting to feel the urgency.