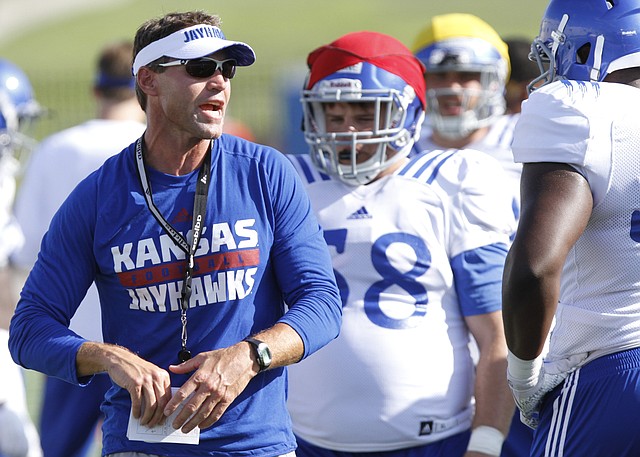 Kansas assistant head coach and defensive coordinator Clint Bowen instructs players at a KU football practice that was part of fan appreciation activities Saturday August 8, 2015.
Stories this photo appears in:

The Kansas football coaching staff won't be losing any of its members to Kent State.

An assistant coach to four different Kansas head coaches in 17 seasons, defensive coordinator Clint Bowen can attest as well as anybody to how tough it is to compete against a Big 12 schedule. That realty probably helps to explain why Bowen tends not to spread hype about the football program for which he has worked for most of his adult life.

Clint Bowen has the best permanent job he ever has had, is getting paid more than he ever has and is working for a friend in first-year head coach David Beaty. Just as is the case with offensive coordinator Rob Likens, he's heading a unit that lacks experience and, even more so, depth. By Tom Keegan