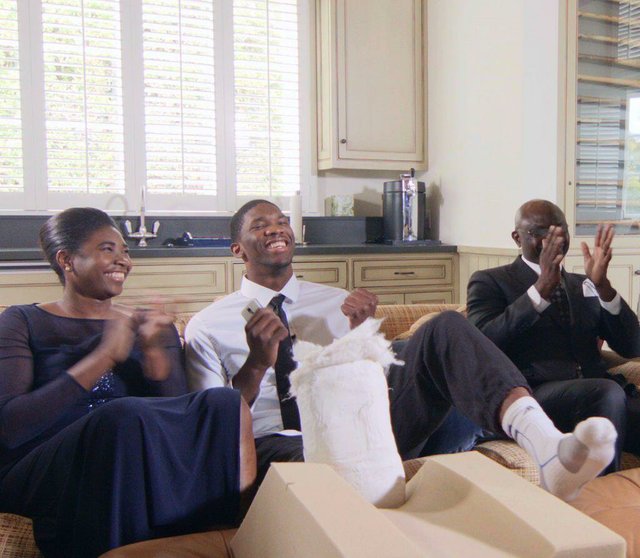 In this photo from former Kansas center Joel Embiid's Twitter account, Embiid, middle, hears his name called as the third pick, by Philadelphia, in the 2014 NBA draft on Thursday in Los Angeles. Embiid, who recently had foot surgery, was not able to attend the draft in New York.
Stories this photo appears in:
In an exclusive interview with The Philadelphia Inquirer, his first since performing the surgery that is supposed to salvage the career of Joel Embiid, Dr. Richard Ferkel described in depth the nature of Joel Embiid's injury and the process by which he will treat it.

Fresh off last week's foot surgery, Joel Embiid couldn't fly from California to New York for Thursday's 2014 NBA Draft. So the 7-footer out of Kansas University did the next best thing, enjoying the draft with family members in his agent's house in Los Angeles, the city where he's been working out and where he had the surgery. By Gary Bedore