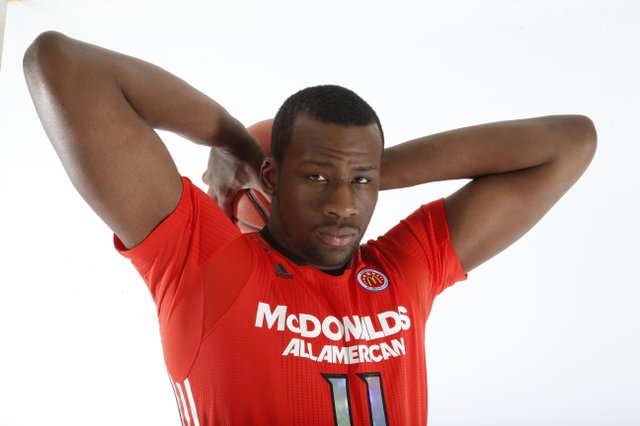 Kansas University signee Cliff Alexander, who will play in the McDonald's All-American Game Wednesday, says he hasn't made up his mind about a one-and-done college season.
Stories this photo appears in:

Even before he ceremoniously grabbed an Illinois hat off a table, then dropped it and declared himself a Jayhawk, Cliff Alexander spoke openly about his one-and-done intention to help his family financially. On the same day Kansas University freshman Andrew Wiggins declared himself eligible for the NBA Draft, the next big thing changed his tune following McDonald's All-American Games practice Monday morning.