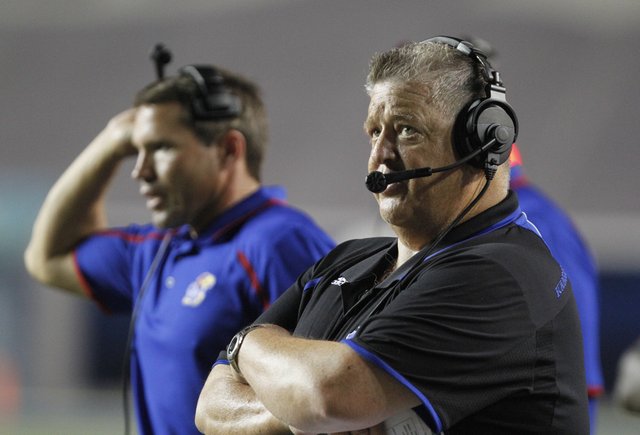 Kansas head coach Charlie Weis looks up at the scoreboard late in the fourth quarter against Rice, Saturday, Sept. 14, 2013 at Rice Stadium in Houston, Texas. At left is linebackers coach Clint Bowen.
Stories this photo appears in:

An adjustment has been made in staff responsibilities within the Kansas football program, effective immediately. Rob Ianello will move to a new position as Director of Research. Reggie Mitchell will add the title of Recruiting Coordinator. Head coach Charlie Weis will take over the wide receiver position.

It's becoming apparent that Kansas coach Charlie Weis should have recruited an offensive coordinator to take those duties off of his own plate, Journal-World sports editor Tom Keegan writes.