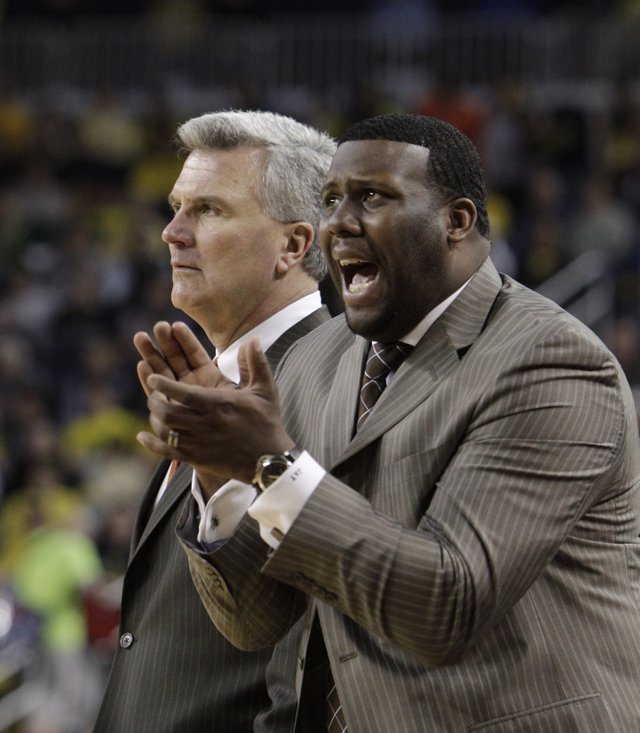 Illinois head coach Bruce Weber, left, and assistant coach Jerrance Howard watch from the sidlines during the second half of a game against Michigan in this 2012 Associated Press file photo. Though nothing is official, Howard is likely to replace Kansas University assistant coach Joe Dooley, KU coach Bill Self confirmed Wednesday.
Stories this photo appears in:

Former Texas A&M staff member was winner in only trip to Allen Fieldhouse
SMU assistant coach Jerrance Howard on Friday was officially named assistant coach to replace Joe Dooley on Bill Self's basketball staff at Kansas University. By Gary Bedore

Coach expected to be named today once paperwork complete
It looks as if SMU assistant basketball coach Jerrance Howard will replace Joe Dooley as full-time assistant on Bill Self's Kansas University basketball staff.