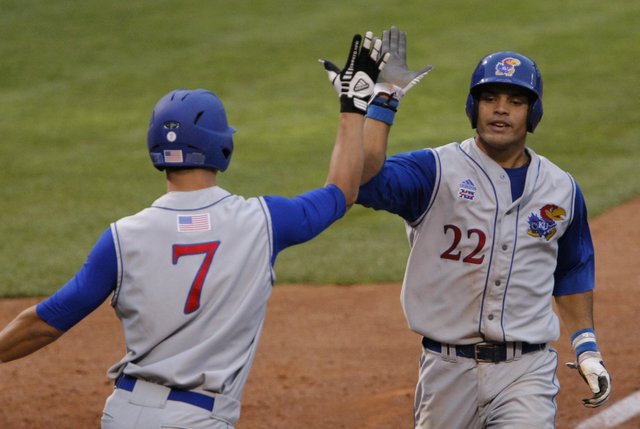 Kansas Conner McKay (7) and Kailana Eldredge (22) celebrate after Kailana came in for a run in the seventh inning of their Big 12 Conference NCAA college baseball tournament game against West Virginia at the Chickasaw Bricktown Ballpark in Oklahoma City, Thursday, May 23, 2013. Kansas won 7-2.
Stories this photo appears in:

The Kansas University baseball team snapped a six-game losing streak with a 7-2 victory over No. 3 seed West Virginia in the opening game of pool play at the Big 12 tournament in Oklahoma City on Thursday night.