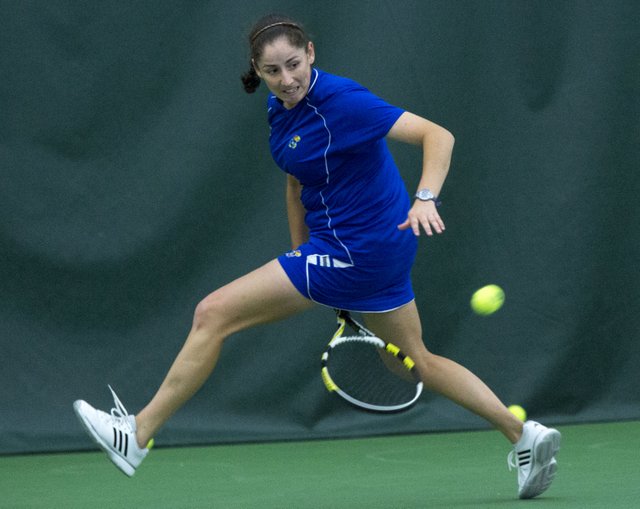 Kansas' Maria Belen Ludueña hits a shot between her legs during the No. 1 doubles match against Texas Tech Sunday afternoon at the Jayhawk Tennis Center.
Stories this photo appears in:
Dylan Windom claimed Kansas University's only point-scoring victory in a 6-1 tennis loss to No. 15-ranked Texas Tech on Sunday at Jayhawk Tennis Center.