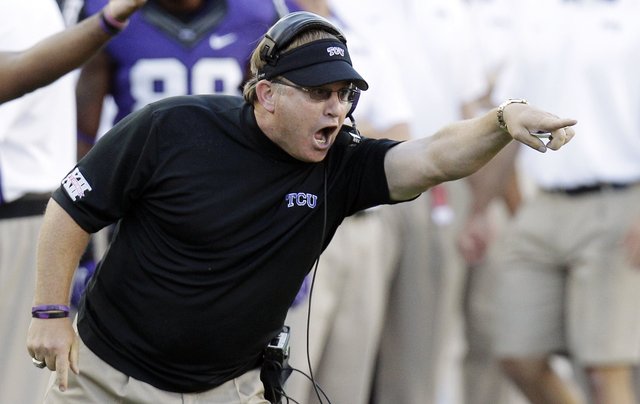 TCU coach Gary Patterson yells from the sideline during the first half of TCU's game against Grambling State on Sept. 8 in Fort Worth, Texas. Patterson and the Horned Frogs will make their Big 12 Conference debut today at Kansas University.
Stories this photo appears in:

There are no plans to roll out the red carpet, offer baked goods or host a reception of any kind. In fact, as far as first meetings go, the Kansas University football team is hoping to make today's Welcome to the Big 12 party for TCU one the Horned Frogs would like to forget.