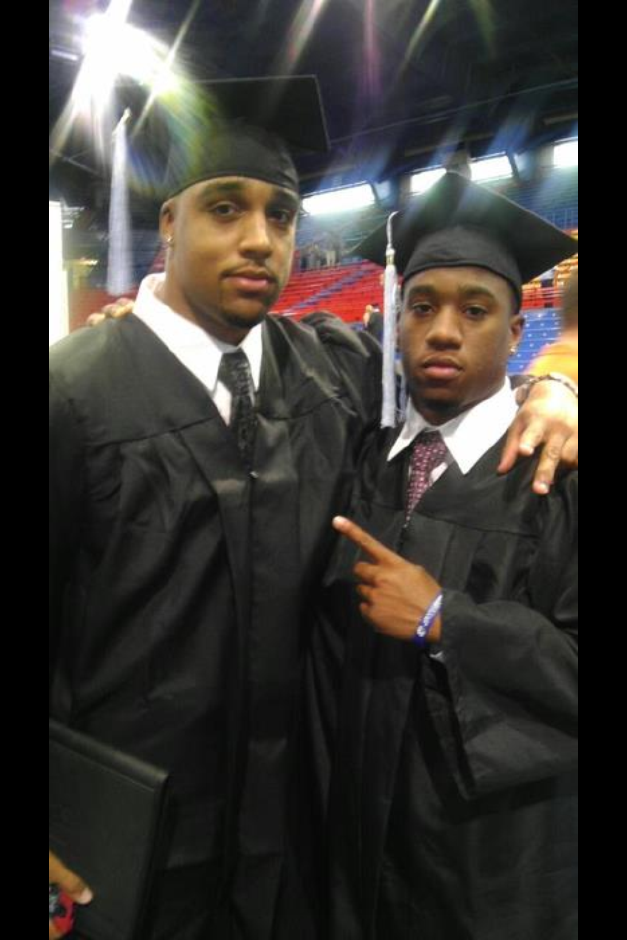 Buddies AJ Steward, left, and Daymond Patterson graduated from Kansas last spring. Now Steward is a graduate assistant at Rice, and Patterson is back for a final season at wideout for KU.
Stories this photo appears in:

A little more than a year ago, they stood together as teammates with only a camera tripod and the rest of the Big 12 Conference as their enemies. Today, it's a different story for Kansas University wide receiver Daymond Patterson and former KU tight end AJ Steward.