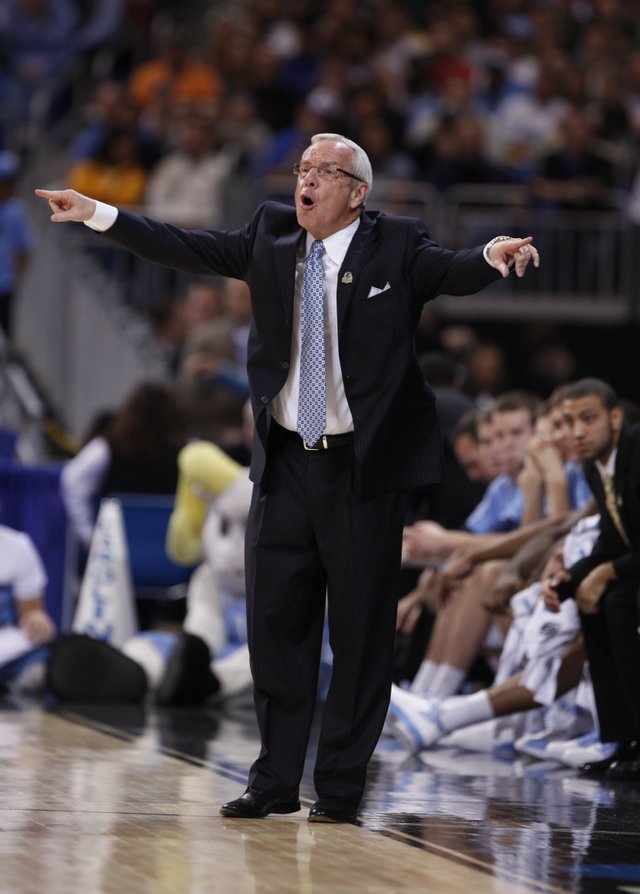 North Carolina head coach Roy Williams directs his players during the first half on Friday, March 23, 2012 at the Edward Jones Dome in St. Louis.
Stories this photo appears in:

Roy Williams gathered his golf buddies last week in a cottage in western North Carolina to report some disturbing news. Williams, North Carolina's 10th-year basketball coach who ran Kansas University's program for 15 years, told his pals during their annual excursion that he needed surgery to remove a tumor from his right kidney and might need similar surgery on the left kidney.