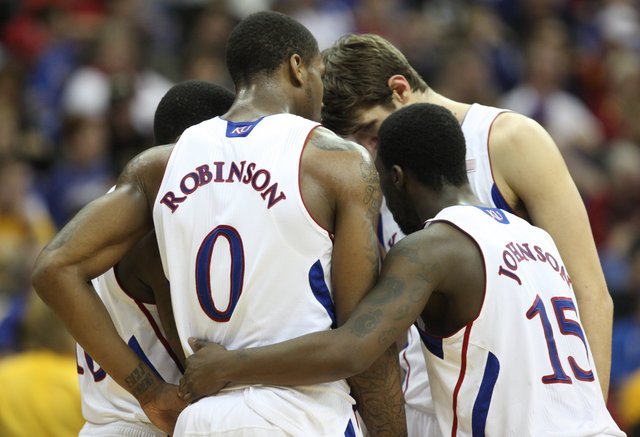 The Jayhawks try to pull it together against Baylor during the second half on Friday, March 9, 2012.
Stories this photo appears in:

For the first time in three seasons, Kansas University's basketball team enters the NCAA Tournament following the sting of a loss.

Kansas University's basketball players rested Saturday, catching their collective breath in advance of today's practice and 5 p.m. NCAA Tournament Selection Show on CBS. "No idea on 1 or 2," KU coach Bill Self said in a text message Saturday night, responding to the question of the day — whether his Jayhawks (27-6) would be awarded a No. 1 seed for the third straight year and fifth in the last sixth years or a No. 2 seed in the 2012 Big Dance.